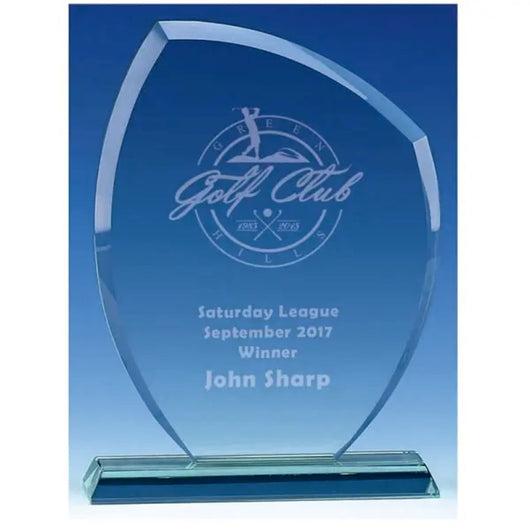 Jade Swerve glass plaques (3)
An attractive range of clear glass plaques with a bevelled edge to highlight and frame the inscription. Nice flowing lines.

Available in 3 sizes:
small - 16.5cm
medium - 21.5cm
large - 26cm
Generous areas for engraving on all of them.
Packed in satin lined presentation box.